Rehoming a Pet
Rehoming a pet yourself:
It's always ideal for pets to stay out of the shelter when they need rehoming. Dakin gives animals a strong and supportive lineup of programs and focused care, but a shelter just isn't a home, and some animals can become stressed when in shelters.
When you rehome a pet yourself, you can make sure she finds a new home that is a match for her needs (you know her better than shelter staff ever will), and be as picky as you want about her new home. The pet's stress is minimized and she remains comfortably at home throughout the process. You have the option of staying in touch with the new family, if everyone involved is alright with that.
Here's a great way to find a pet's new home: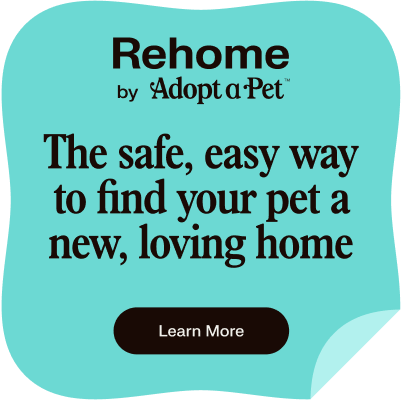 If you can't rehome your pet - we can help:
If you are not able to rehome your dog, cat or small (non-dog or non-cat) pet, but would like more information about bringing your pet to Dakin for rehoming, please fill out our rehome request and we will contact you.
Have you found a stray dog or cat?
I found a dog: Contact your local animal control officer. By MA state law, Dakin can only accept stray dogs after they have stayed their required 7 days with an animal control officer. Their family is looking for them!
For Springfield, Chicopee, and Holyoke: Thomas J. O'Connor Animal Control & Adoption Center, (413) 781-1484
For other Massachusetts cities and towns, click here to find your ACO:
I found a cat: Does that cat actually need help? If she's injured, having kittens or is a kitten, yes. Otherwise, click here to learn how to tell which outdoor cats need your help - don't be a cat-napper!